Gaining Experience at Alliance Bank
Northwest Indiana – There are two new faces around the Alliance Bank offices this summer. Local college students, Katie Myers and Matthew Poortenga, are serving as summer interns at the Bank, gaining valuable experiences that complement their areas of study.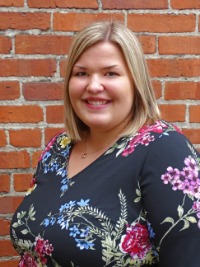 Katie Myers is a 2018 graduate of Rensselaer Central High School. Her position as a Personal Banker places her as the first point of contact for Bank clients. "I have enjoyed getting to know the employees at each office, along with getting to know new clients too! It has been great to build relationships with people, I would not have otherwise had, if I did not take the internship opportunity here at Alliance Bank," shared Katie. She will continue her studies this fall as a Sophomore at Purdue University studying Accounting in the Krannert School of Management.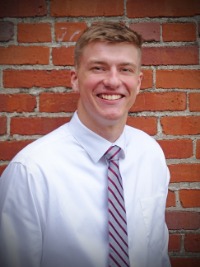 Matthew Poortenga will be a junior when he returns to Olivet Nazarene University this fall. "Alliance Bank has always been an organization that stands out to me in the community," shared Matthew. "This internship was what I was looking for to get a first-hand view of business, specifically in banking. It is a great opportunity as I study Business at college." Matthew is a 2017 graduate of West Central High School in Francesville.
"Alliance Bank's summer intern program is geared towards our local communities. We want our local youth to experience working in a community bank and also introduce them to the different careers paths available," explained Human Resources Manager Alyssa Tellez. "We appreciate the enthusiasm and insight our interns bring to their positions. Our long-term goal is to provide a rewarding, challenging career at your hometown Bank."
Alliance Bank is a locally owned community bank, proudly serving the residents of Francesville, Monon, Monticello, Otterbein, Oxford, Rensselaer, Winamac and surrounding communities since 1930. Learn more online at myalliancebank.com or call 888-567-2101.